Can you believe it's 2023, and digital content continues to reign supreme? In fact, its importance has only grown in recent years.
Just imagine a staggering 91% of businesses rely on social media for marketing! That's because countless people devour online content every single day.
Now, ask yourself: Do I have a digital content strategy? If not, you're missing a golden opportunity to elevate your brand.
But wait! Merely churning out content won't suffice – you need to create content that truly resonates and captivates. So, how can you achieve this? Fear not! We've assembled five key steps to help you craft a triumphant digital content strategy in 2023!
Before we dive in, let's take a moment to understand what a digital content strategy really entails.
What is a Digital Content Strategy?
A digital content strategy is your master plan for crafting and disseminating online content that caters to your target audience's needs. It entails recognizing your customers, grasping their wants and desires, and producing content that fulfills them.
An effective content strategy acknowledges the ever-evolving landscape of digital media and technology and adapts alongside it.
But wait, there's another perspective to consider.
The term "digital content strategy" also encompasses the idea of formulating a plan to create content that leaves customers feeling contented, relaxed, and at ease with a brand's product or service.
When executed successfully, this strategy can sway its audience to become more receptive to whatever the brand has in store.
But what's the main purpose of strategizing your content?
What Your Digital Content Strategy Needs to Achieve
The primary objective of devising a digital content strategy is to produce online content that addresses your target customers' needs. By truly comprehending your audience and their desires, you can craft content that resonates and captivates them.
As stated by the Content Marketing Institute, "the business purpose of content marketing is written into its definition." The aim is to generate and disseminate valuable content for your audience consistently.
Kim Moutsos from the Content Marketing Institute further emphasizes that we should shift our perspective on content from an arts-and-crafts viewpoint to one intrinsically linked to business value.
Successful content marketing will help you reach your customers and achieve your business goals in a targeted manner.
Just like the saying—
In essence, your content strategy acts as a compass, directing you on which content to invest in and what to avoid. It serves as a guide for making informed decisions regarding content creation.
Armed with a well-defined and comprehensive strategy, you can sidestep the pitfalls of misdirecting your efforts when engaging your target market, ultimately conserving time and resources for your business.
Now that we're familiar with what a content strategy aims to accomplish, let's dive into the five steps for constructing a digital content strategy without further delay.
The 5 Key Steps in Building a Digital Content Strategy
These are the five steps you need to go over one by one to develop a clear digital content strategy that'll guide you to consistency when producing relevant content. It's like water to the soup.
After we go over these five key steps, you'll better understand what your content strategy should include at a standard level.
5 steps to building a digital content strategy
Establish your business goals and objectives
Identify your target audience
Determine the type of content you will produce
Create a content calendar
Measure and analyze your results
1. Establish your business goals and objectives
When devising a marketing plan or content marketing strategy, setting distinct goals and objectives is crucial.
This practice guarantees that your content aligns with your business goals and allows you to gauge the success of your strategy.
With well-articulated goals, it becomes easier to ascertain whether your content produces the intended impact on your audience.
Moreover, lacking a clear vision of what you aspire to accomplish with your online content makes generating effective and engaging material tough. Remember crafting these goals should always be a smooth process.
By defining your strategy's goals and objectives, you can ensure that your content marketing remains focused and purposeful rather than aimless.
How to set digital content goals:
Use your business goals as a framework for your content creation strategy
Determine what you need your content to achieve: more traffic, engagement, sales, etc.
Set realistic goals that you can act on right away
Set a timeframe for you to achieve these goals and stick with it
2. Identify your target audience
A content marketing strategy is efficient for planning, creating, and assessing content across all digital channels. This is evident in the social media content strategies digital marketers employ for their campaigns.
However, it's crucial to pinpoint your target market to develop a successful strategy. This understanding enables you to cater to their needs and preferences, ensuring that your content is engaging and relevant to them.
Recognizing your target audience also plays a vital role in effective keyword research.
Furthermore, by understanding your target market and their needs, you can tailor your voice and style more effectively to resonate with them.
With a clear grasp of the pain points to address and the messaging to utilize, generating content that yields results becomes simpler.
Failing to identify target audiences could hinder your content marketing efforts from bearing fruit. Thus, if you aim to create a strategy, invest time thoroughly understanding your potential clients.
Only then can you devise a strategy that is focused and has a higher likelihood of being successful.
How to identify your target audience:
Define your target audience's demographics
Be very specific on how you characterize your target market
Identify their pain points
Find out where you can find them the most on the internet
Use the style of communication that will resonate with them
3. Determine the type of content you will produce
A crucial aspect of digital content marketing is identifying the content types you will employ. This is significant for several reasons. First, various content types serve distinct purposes.
For instance, videos can educate or entertain, while text format excels at conveying information.
Second, each content type possesses its advantages and drawbacks.
For example, videos are highly engaging but costly to produce. In contrast, the text format is relatively affordable but may be challenging to make captivating.
By thoughtfully choosing the content types you utilize, you can optimize the impact of your content.
When you clearly understand the content types that best suit your needs and align with your business or brand's values, brainstorming ideas and leveraging the right channels becomes a seamless process.
Common examples of content:
Blogs
Microblogs
Short-form videos (ex. Tiktok videos, IG reels)
Long-form videos (ex. video guides on YouTube)
Social media posts (ex. IG carousels)
Infographics
Emails
Ebooks
Webinars
Press releases
To further amplify your brand's influence through content creation, consider monetizing your content. For instance, if you manage a blog, you can enhance its value by forming partnerships for sponsored blog posts or displaying ads on your site.
Intelligent keyword research and on-page search engine optimization are crucial for attracting the audience you aim to sell to.
For YouTube channel owners, collaborating on videos or running ads within your videos can also serve as effective monetization strategies.
4. Create a content calendar
A content calendar, whether digital or physical, outlines the topics and timings of content to be published on digital platforms.
Creating and adhering to a calendar in content marketing strategy is vital for several reasons. Ultimately, employing a calendar significantly contributes to a successful content strategy.
Firstly, it enables you to map out and plan your content ahead of time, providing a clear overview of what needs to be created and when. This can prevent overlap or gaps in your content marketing efforts.
Secondly, a calendar ensures your content is timely and relevant to your audience, as you can schedule it around key dates or events.
Lastly, maintaining a content calendar helps keep you organized and on track, guaranteeing your content strategy is consistently and effectively executed.
What to include in content calendars:
Ideas to try
Ideas already initiated
Schedules for different content creation activities
Post briefs (captions, hashtags, links to include)
Status updates of posts
Sponsorship, promotion, and partnerships linked with a post
Apps and software designed to assist with calendar creation can save significant time for digital content creators.
By automating content creation and publishing processes, these tools allow creators to concentrate on the more imaginative aspects of their work.
Various apps and software are available to aid content creators with their content calendars. Popular options include Asana, Google Calendar, Trello, and CoSchedule.
These tools enable creators to plan their posts ahead of time, monitor deadlines and due dates, and collaborate with team members.
Additionally, they offer templates and tools to facilitate the creation of diverse content types.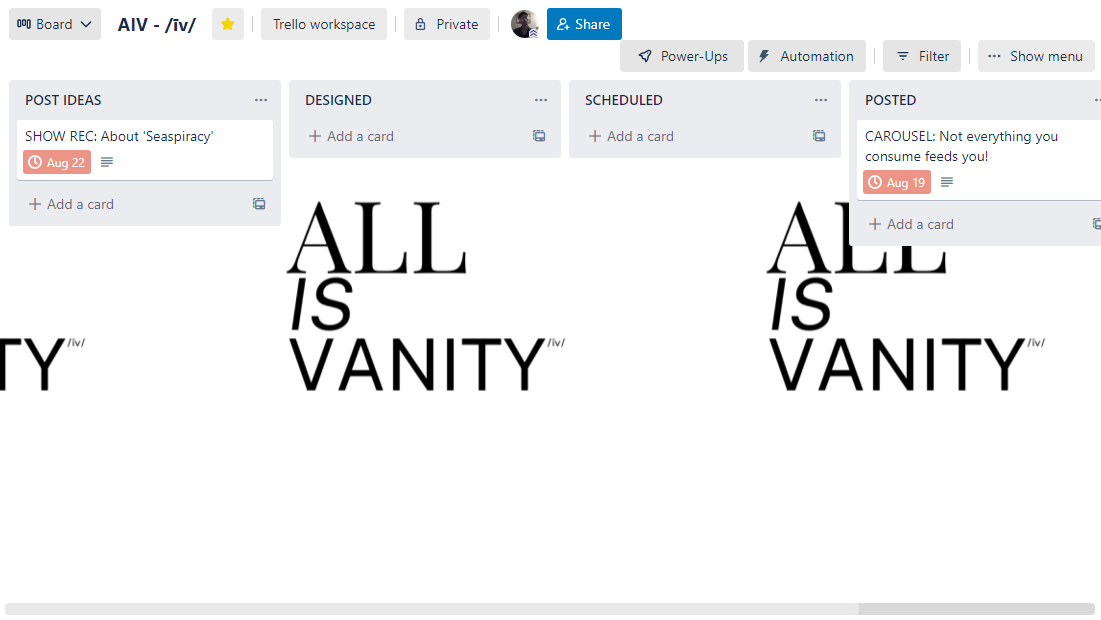 For digital content creators looking to streamline their workflow, using an app or software specifically designed for content calendars is an essential step.
Other apps used for content calendars:
Google Drive
Firefly
Evernote
Hootsuite
Notion
Canva
Loomly
Obsidian
StoryChief
SproutSocial
Agorapulse
5. Measure and analyze your results
Content strategy is vital for any business aiming to succeed in the digital era. It ensures that your content supports your business goals by tapping into the digital market.
That's why it's crucial to track the performance of your existing content and periodically perform a content audit.
Firstly, digital content is highly dynamic. What works today may not be effective tomorrow, so it's essential to continually assess key performance indicators (KPIs) and adjust digital content strategies accordingly.
This is where content audits come into play.
Secondly, digital channels are persistently changing and evolving. To achieve success, you need to stay informed about the latest trends and best practices.
For instance, using Google Analytics helps marketers identify trends to follow and spot strategies that no longer work.
If you host a podcast, monitoring your performance can be achieved through rankings and downloads. For bloggers, you can track page views, traffic from keyword research efforts, and CTA performance.
By consistently monitoring and analyzing results, you can ensure that your digital marketing remains fruitful.
Take Your Digital Content Strategy Seriously
Regrettably, not every company or brand invests in a digital content marketing strategy. For some, it's considered optional. This mindset leads certain brands to mistakenly believe that having a content strategy is unnecessary.
However, it's precisely what distinguishes successful brands from their competitors in the digital market.
In today's world, a strong digital content strategy provides immense value to businesses across all industries.
Digital content humanizes brands, bringing them closer to their customers and ideal clients, which makes it an essential aspect for any business to concentrate on.
To fully comprehend the impact of digital content on businesses, let's examine the data.
A RenderForest survey reveals that 78% of businesses and users experienced increased traffic after incorporating video content. From the same sample, 83% generated more leads with the help of videos, and 44% saw a rise in sales.
Video marketing typically involves promotional videos, branded intro videos, ads, and animations.
Another study by Technavio found that 44% of consumers are more likely to purchase after viewing a video about a product or service they're considering.
Furthermore, according to a Technavio analysis report for 2021-2025, the content industry is 'expected to achieve a year-over-year growth rate of 15.73% in 2021 and continue growing in the following years.'
Between 2020 and 2025, the global content marketing market is projected to experience an incremental growth of $417.85 billion.
These statistics reinforce the notion that, in the digital era and the age of content creators, digital content reigns supreme.
As the content industry expands annually, it's undeniable how much potential content creation holds when strategically integrated into a business.
This further emphasizes the importance of having a strong digital content strategy.
FAQs
These are the most commonly asked questions on the internet regarding the topic of creating a digital content strategy.
Results show that most users search the web about the compositions of content marketing strategies, its most important elements, what helps them succeed, and what makes it fail.
In Summary
The five steps to crafting a larger content marketing strategy involve understanding your audience, planning and setting goals, producing high-quality content, promoting your content, and tracking and evaluating your results.
By concentrating on these crucial aspects and staying attuned to the constantly changing internet landscape, adapting as needed, you'll be on the path to developing a winning digital content strategy that engages, informs, and enables your target audience to rely on the expert solutions you provide for their needs.
Brian Shelton is an entrepreneur, marketer, and life-long learner committed to helping businesses achieve impactful results. He founded Grow Predictably to provide tailored marketing strategies to generate predictable, profitable growth. With over a decade of experience in the industry, Brian has helped businesses, large and small. reach their goals and drive positive change in the world.