Whether you're new to working with digital marketing agencies or you think an in-house marketing team is too costly, considering hiring one is a wise investment. You may not be in the right stage to decide on it now, but eventually, it's a consideration every competitive business needs to make.
Hiring a digital marketing agency can do so much for the success of your business goals. In this article, we're going over the standard pointers you need to remember to successfully choose or hire the ideal online marketing agency for your business.
What is a Digital Marketing Agency?
A digital marketing agency is a business focused on helping other companies market their products and services online, hence the term digital marketing or online marketing. An in house team or a marketing firm will help attract, engage, and drive more customers to your business through various online marketing efforts.
In terms of functions, these agencies can conduct thorough market research, optimize your website, do email marketing, and utilize tracking and analytical tools to help inform the best marketing decisions.
A marketing firm can also do:
Social media management
Pay-per-click advertising (PPC)
PR and media outreach
Web development
Content creation and content marketing
and more
Pros of Working with a Digital Marketing Agency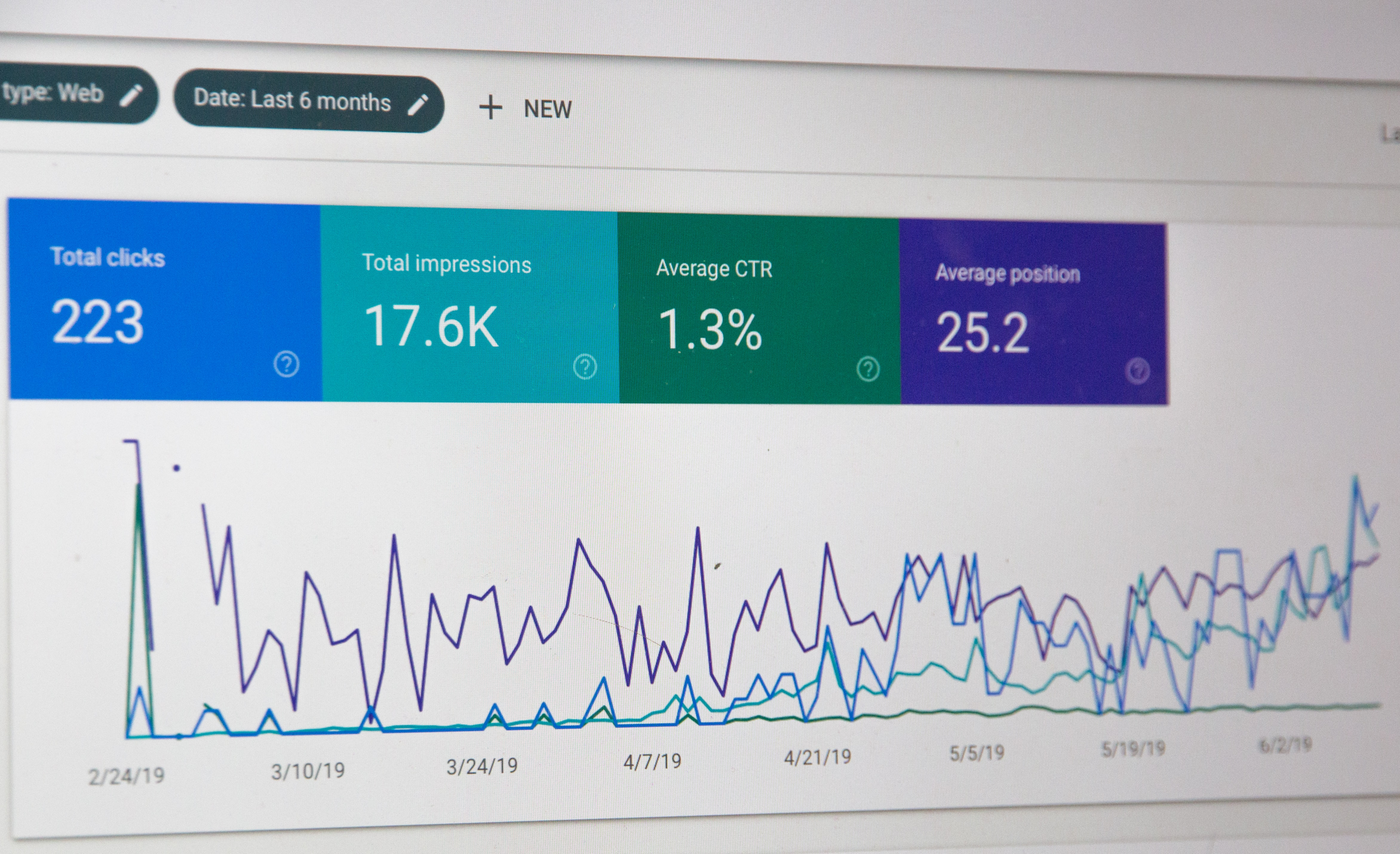 If you hire a digital marketing firm, in turn, you get to:
Leverage experts that an in house team doesn't always have
Leverage the digital market
Expand your business reach
Gain access to up-to-date industry tools
Gain market insight through comprehensive marketing campaigns
Invest in other operations of the business
Save time and effort learning everything from scratch
Can You Expect The Same From Every Digital Marketing Agency?
Now that we've gone over the essential services that most digital marketing firms focus on, it's easy to get excited about finding the agency that can work with you. Yes—most agencies offer these services in common, but does that make them all the same? Unfortunately, no. And you might be wondering why that is the case.
Despite many agencies having similar offers, one can still be significantly different from the other. From their in-house team to their track record, an online marketing firm can compose several varying elements that make them more or less fitting for you. So how do you choose the right agency?
Seven Keys to Successfully Hiring a Digital Marketing Agency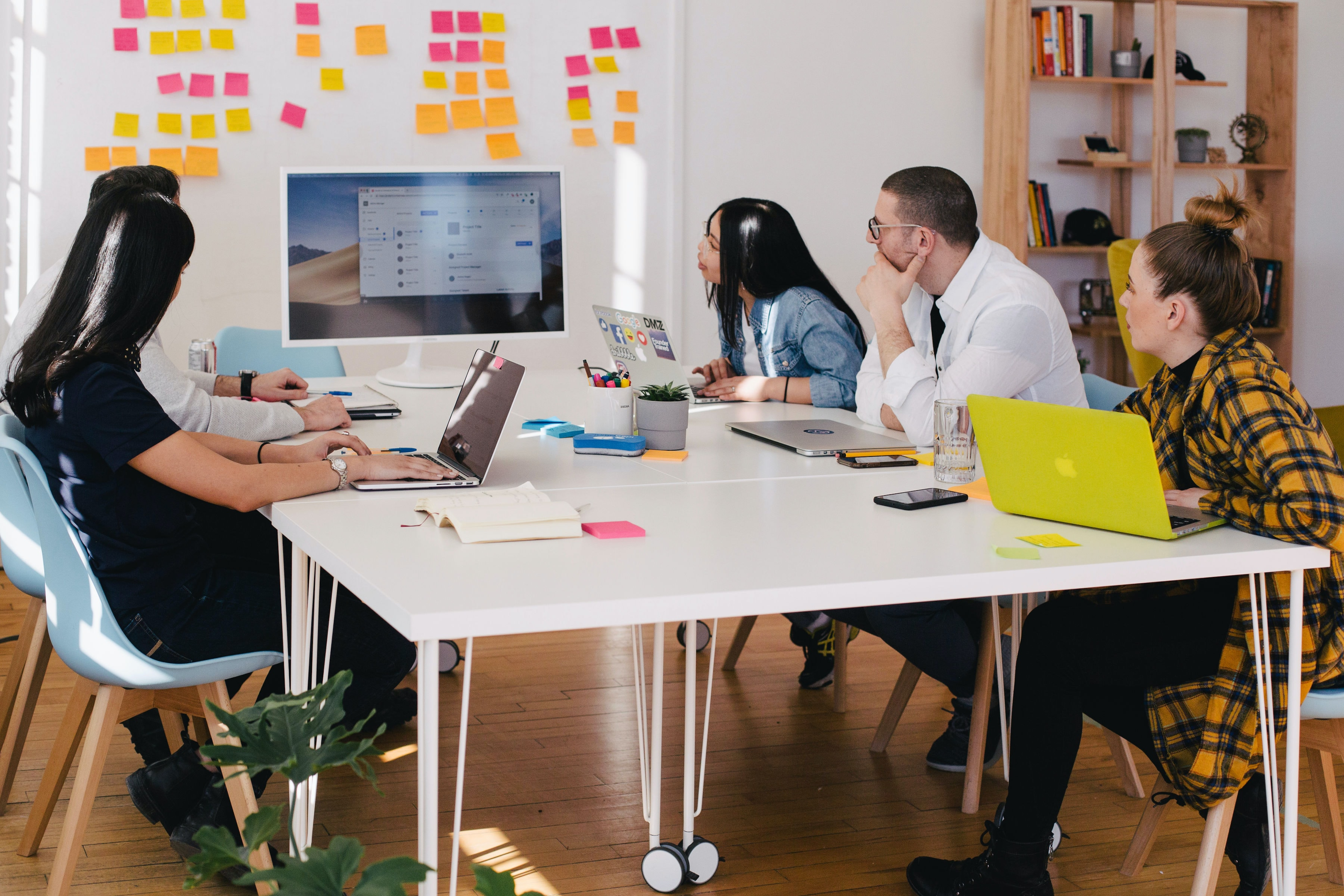 When it's high time that you work with an agency, these are the seven (7) key points that will help you successfully choose the online marketing firm that's most right for you.
Know Your Digital Marketing Needs
Before getting into any action, you first need to know the marketing needs that require expert oversight in your business. Do you need help with social media marketing? Keyword research? Are you having trouble with email marketing? Perhaps, you're considering paid ads?
In order to find the right agency for you, you first need to know the problems that need solving.
By making a list of the key marketing areas that you want to improve in your business, you can slowly create a picture of the goals that you want your online marketing team to help you achieve.
Without checking these off your list first, you could potentially waste time going back and forth on what you want to achieve with your marketing firm of choice.
Be Clear With Your Budget
Hiring an agency to do your online marketing comes with a price, and that's something that your business needs to be able to cater to. In the beginning, if your business is just starting out, it may not yet be ready to seek a marketing agency's full range of offers.
But that's okay. If you want to subscribe to just half of the package or just one service, you can.
Knowing your marketing budget can also help you benchmark the pricing scheme of the online marketing firm you're eyeing. Some agreements pay agencies a share of the revenue they make for a business. But to keep it simple, it's best to stick to a monthly fee that you and your agency can agree on.
Know The Different Kinds of Digital Marketing Agencies
When it comes to types, there are several different options out there. Some offer a full range of services, while some focus on one or two specializations. Knowing what you need in your business and the different marketing agencies can help you pinpoint which one carries the services you need.
If your sole need is an agency that can help you with search engines, scouting for an SEO agency should be your next move. These agencies focus on services like keyword research, link building, and website audits. By doing so, you can save your budget by investing in a good agency that specializes in your targeted pain points.
Other types include:
Ads Agencies
Web Development Agencies
Inbound Marketing Agencies
Full-Service Agencies
Create a Pool of Candidates
A marketing agency's service can also differ significantly in terms of quality when compared side-by-side with its competitors. Because of this, it's vital that you score your choices critically. First, make a criterion of what you're looking for in a marketing agency and use that to create a shortlist of candidates.
When assessing your candidates for a marketing firm, it's essential to be practical. You want to end up with the option that can help create a win-win situation between the two of you even before you reach an agreement.
Know What Questions to Ask
Suppose you're in the stage of weeding out bad candidates from your pool. When it's time to interview the agencies that stand out, you need to know what to ask. This shouldn't just be any question, either. You need to ask leading questions that can help you gain insight into their process and their quality.
The key questions to ask your candidate agency should revolve around their specialization, experience, portfolio of clients, the reviews they're getting, your return on investment (ROI), how they present data to you, and more.
Of course, when you're not getting clear answers to these questions, you need to be cautious, which leads us to our next point.
Be Critical of Communication
The quality of communication you share with your agency is essential. From how they communicate through emails and give updates to how they present progress reports regarding plans, an agency's manner of communicating is vital. Especially if they're going to be your marketing partner.
If you get into an agreement with an agency that communicates poorly, that could be a bottleneck.
From the moment you start screening your candidates for an agency, you should already give attention to how they keep you in the loop. You wouldn't want to be on the outskirts of your own business's marketing efforts, would you? Communication is key to everything—especially in business.
Ask for a Proposal
When you're already feeling good about a certain pick for a digital marketing firm, you should next lean on the proposal that they're going to offer you. Not every relationship with agencies is going to be similar. This is why you must get into detail with your agency during this stage.
In the proposal, the agency must clarify how they plan to execute your online marketing goals down to minor details. How they do this should also affect the confidence you will put in the partnership. Sticking to short-term agreements can also benefit you.
Long-term contracts leave you no room to change decisions whenever the partnership is not reflecting the desired projected results.
Your Choice of Agency Should/Shouldn't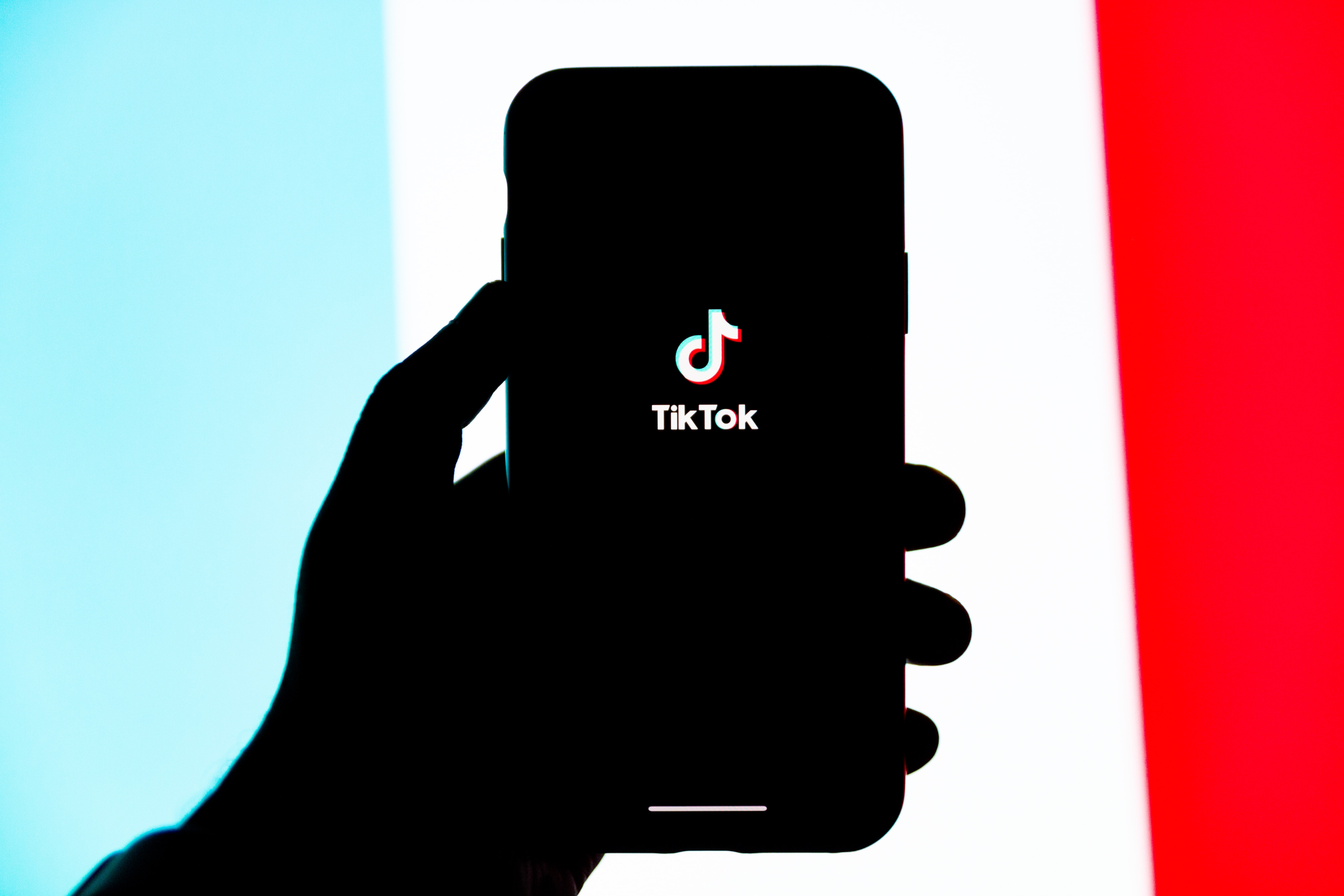 The following are additional tips on how you can best judge an agency that will handle your business's online marketing plan. This is a short compilation of the things that they should be able to do and should not be doing.
Should have a good website
A marketing agency that focuses on the digital space should have a good website. That criterion is as direct and as plain as it could get. If your agency of choice's digital presence or content marketing is not good quality, entrusting them with your marketing can be very risky.
If they have an average website, how sure are you that they can come up with a stellar marketing strategy?
Shouldn't ignore your competitors
If you're in talks with a marketing firm and you're hearing very little about how they plan to strategize against your competitors, the odds are that you could be missing out on what your marketing can take away from the competition. A good strategy always includes studies on how competitors are playing the field.
Should utilize case studies
Agencies normally make use of research, case studies, and other forms of data to guide marketing efforts. They use these to come up with the best strategies and tactics to use in an ever-changing digital space. If your agency isn't indulging you with the industry's most up-to-date case study—dig deeper, because they should.
Shouldn't ignore mobile users
According to a recent study done by Statista, more than 50% of web traffic worldwide came from mobile users (excluding tablet users) during the second quarter of 2022. That accounts for approximately 58.99% of web traffic.
So if your agency is optimizing your social platforms, or working on your content marketing, your marketing efforts online should be well designed for mobile users.
Should be well-documented
Whatever your online marketing plan concludes with, it should be well documented. Your agency of choice should make it easy for you to access and absorb the strategy that they're going to implement in your marketing campaigns. Whether it's on paper or through a report, you should be able to access the plan anytime and anywhere.
Shouldn't dismiss the youth as a market
This can be well linked to short-form video apps like the late Vine and, currently, Tiktok. Before, marketers only marketed to adults. And it made sense because most consumers with buying capacity came from the working demographic. Today that has changed.
Because of how young mobile users drove Tiktok to the mainstream, now, businesses are flocking to the app that was once only used for posting dance covers and other forms of entertainment.
Digital is The Place To Be!
If you find that you're not 100% into the idea of working with an agency, then today is the right time to dismiss those doubts because the decision to do so is a move that you can never go wrong with.
The e-commerce and advertising industry are growing exponentially yearly, and there is an observable connection between the two. For example, in 2021, digital advertising took up 64.4% share of the global ad spend. According to CAKE, this data exceeded expert projections of only roughly 50% anticipated.
This kind of growth will drive the focus on marketing in the digital space now more than ever, with digital advertising expected to reach $239.89 billion in the USA alone for the year 2022.
As more and more consumers spend their time on online platforms, investing in the right team to manage your digital marketing or online marketing becomes all the more essential.
Statista projects that by the year 2025, shoppers will continue to flock to online markets, which will drive the numbers to draw close to 300 million shoppers. This projection only involves the USA. This means that by 2025, over 80% of consumers in America will be procuring their different needs through digital platforms.
FAQs About Working with a Digital Marketing Agency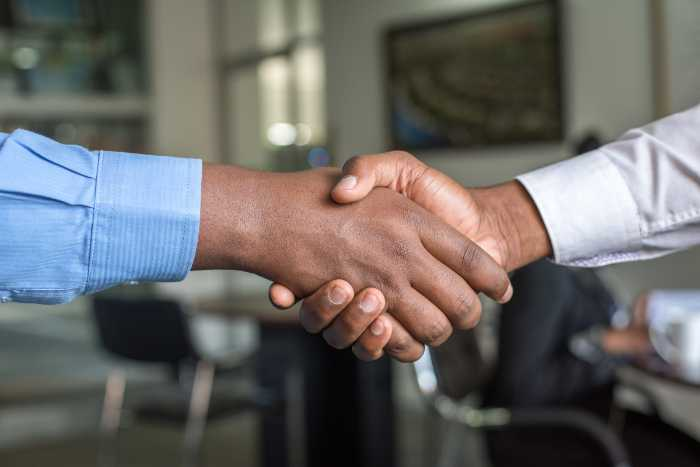 Below are some FAQs that people have when new to working with a digital marketing agency.
These FAQs reveal that most clients worry about how they match with an agency, what to expect from the partnership, and how they can measure the risks and success points involved in a marketing campaign.
1. How do I know if I need a digital marketing agency's help with my business' online presence?
There are a few key indicators that help tell if it might be time to seek out help for your marketing campaigns. First, if you find that your website is not generating as much traffic as it once did, it could be due to outdated content, poor content marketing, or a lack of optimization for search engines.
Another sign that you might need help is if you're not seeing much engagement on your social media channels.
If you're regularly posting content but not receiving many likes, comments, or shares, it could be an indication that your audience is not seeing your posts. Finally, if you're not happy with the leads that you're getting from your online presence, it might be time to consider working with an online marketing agency.
By increasing your web traffic and improving your engagement rates, effective online marketing can help you to generate more qualified leads. Ultimately, the decision of whether or not to work with an online marketing agency depends on your specific needs and goals.
However, if you're not seeing the results that you want from your online presence, it's worth considering their services.
2. What should I expect during the working relationship with a digital marketing agency?
When you partner with an online marketing agency, you can expect a team of professionals who are dedicated to helping you achieve your business goals. The first step is to sit down with the agency and discuss your objectives.
Once the objectives are clear, the agency will develop a customized plan to help you reach your target audience.
This plan may include strategies such as search engine optimization, social media marketing, or pay-per-click advertising. In addition, the agency will track your progress and report back to you on a regular basis. By working with an online marketing agency, you can expect a partnership that is focused on driving results.
3. How will the agency measure success, and what are the potential risks involved in working?
Assuming that the agency in question is a government organization, there are a number of ways in which it could measure success. One option would be to focus on the number of people served by the agency's programs. Another possibility would be to look at how well the agency is meeting its goals and objectives.
Additionally, the agency could track customer satisfaction levels or compare its performance to similar organizations.
Of course, no measurement system is perfect, and there are always potential risks involved in collecting and analyzing data. There is always the possibility of human error, and data can be misinterpreted.
Additionally, some people may be reluctant to provide honest feedback if they think it could jeopardize their relationship with the agency.
Nevertheless, if designed and implemented properly, a good measurement system can be a valuable tool to evaluate the success of your marketing team.
In Summary
Hiring a digital marketing agency can be a great way to improve your online presence and generate more leads. However, it's important to do your research before selecting an agency and to understand what you can expect during the working relationship.
By asking the right questions and setting clear objectives, you can ensure that you make the most of your partnership with an online marketing firm.
As you can see, there are many things to consider when working with digital marketers. By keeping the tips we've outlined in mind, you should be able to make a more informed decision about how to successfully approach hiring the right online marketing agency for your business.
Remember, an agency that excels in all of these areas is not easy to find, so if one seems too good to be true, it probably is. Trust your gut feeling and do your research before getting into any agreement.
Brian Shelton is an entrepreneur, marketer, and life-long learner committed to helping businesses achieve impactful results. He founded Grow Predictably to provide tailored marketing strategies to generate predictable, profitable growth. With over a decade of experience in the industry, Brian has helped businesses, large and small. reach their goals and drive positive change in the world.