TikTok, the vibrant social media hotspot, hands brands a creative stage to strut their stuff and promote what they've got. Its bite-sized video format makes brand discovery a breeze.
What's more, TikTok's interactive nature nudges users to spill the beans on their brand experiences, delivering priceless feedback that businesses can use to fine-tune their marketing strategy.
No wonder a heap of brands are making TikTok their go-to for promotion. And they've got solid reasons.
Did you know? TikTok users are twice as likely to endorse a product or service they've bumped into on the platform compared to other platforms' users.
That's why brands are making a beeline for TikTok – it's a fantastic avenue to mingle with an enthusiastic audience. With a whopping one billion active users, TikTok offers brands a unique chance to rub shoulders with potential customers in a laid-back yet lively setting.
New to TikTok? Don't sweat it – this guide is your secret weapon to mastering TikTok promotions and boosting your brand's visibility.
This piece dives into the nuts and bolts of the 'promote' feature on TikTok and dishes out handy tips for creating video ads that won't get the boot. So buckle up – your TikTok promotion journey starts here!
What is TikTok Promotion?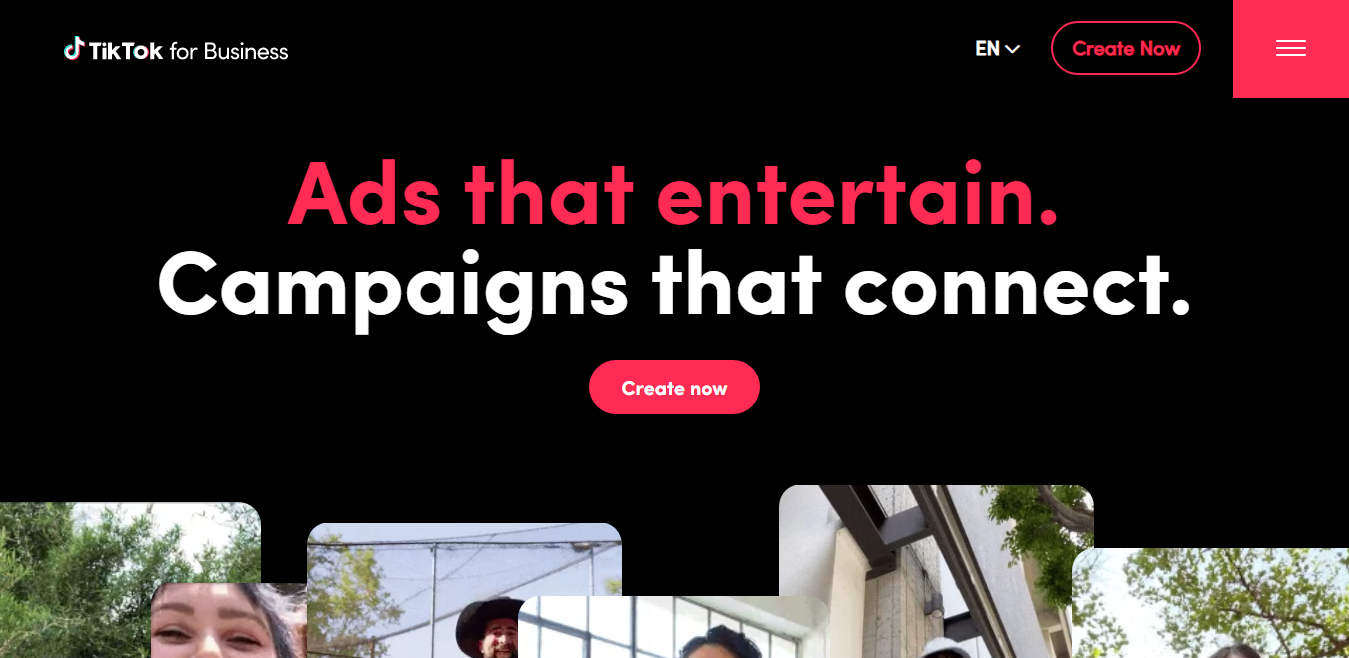 Ever pondered about amplifying your TikTok footprint and catching the attention of a broader audience aside from your TikTok followers?
The 'promote' feature on the TikTok app could be just the ticket! By converting your videos into TikTok ads, they'll pop up higher in search results, grabbing the attention of fellow TikTok users.
Picture this: greater visibility, custom-fit audiences, and a spike in website traffic by linking your videos to your site. Whether you're an influencer, content wizard, or business owner,
TikTok's ad tool lays the groundwork for a surge in TikTok followers, video views, engagement, and, potentially, a bunch of loyal customers.
With the right push, your content could spread like wildfire, reaching corners you never thought imaginable.
But here's the catch: promotion alone won't seal the deal. To truly leave a mark on TikTok, keep churning out top-notch, head-turning content. So, are you geared up to take your TikTok promotion game up a notch?
How Much Do TikTok Promotions Cost?
Ever scratched your head, wondering why the TikTok app has morphed into the favorite hangout for folks seeking more followers and businesses wanting to stretch their reach?
The secret sauce is TikTok's pocket-friendly promotion costs! In fact, it's now the hottest feature in "Creator Tools" for those on a mission to grow their audience.
You might be thinking, "What's the damage to promoting on TikTok?" Well, it all hinges on the kind of TikTok promotion you're aiming for.
Prices swing from a mere $3 to a steep $1000 daily, making it a fit for various wallet sizes. And here's a nifty nugget: every $10 thrown into promotion could potentially get you up to 1000 users on TikTok.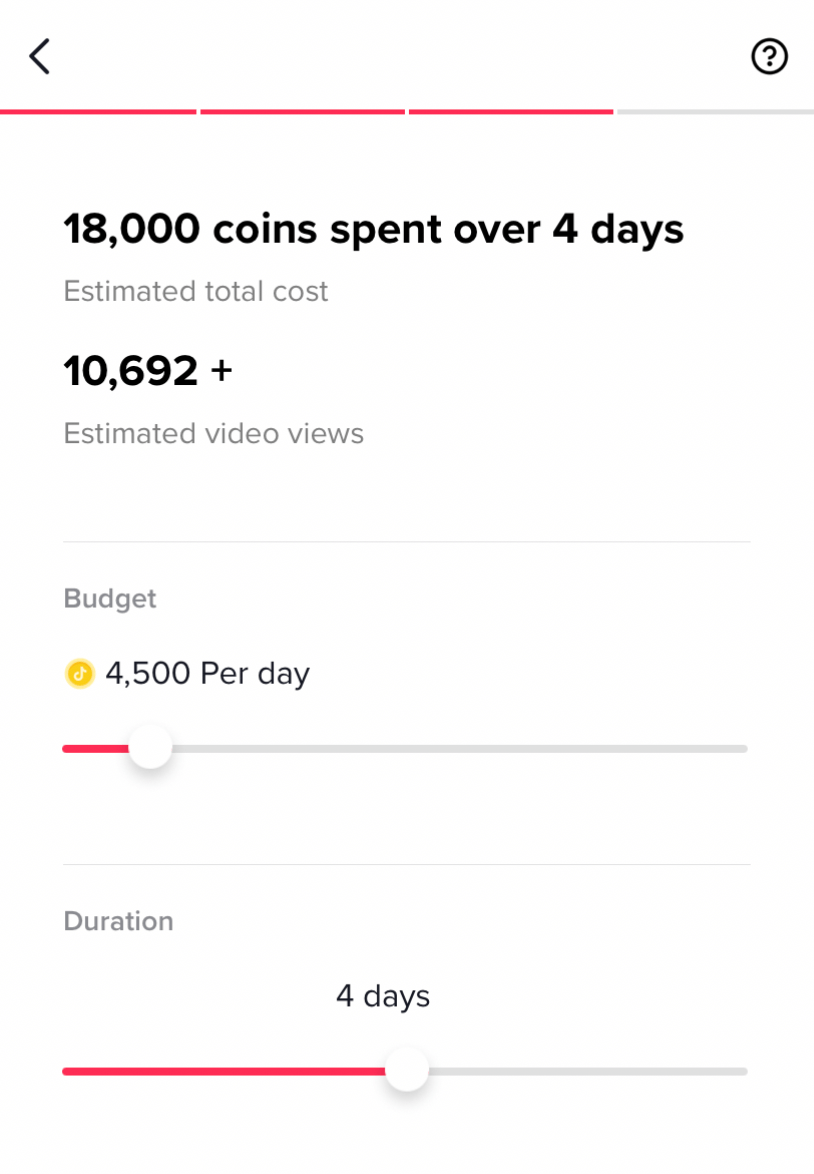 Here's a key nugget to remember: when you're zeroing in on a specific audience on TikTok, your reach might not spread as wide as it would with a more general crowd. But here's the bright side – those who stumble upon your content are more likely to be intrigued since they tick off your desired boxes.
By being picky about who you're targeting for promotions, you're upping the chances of scoring likes, shares, and comments from folks who genuinely dig your content.
How to Promote Your TikTok Videos in 9 Simple Steps
Looking to promote a video on the TikTok app? You're in the right place! There are steps to achieve this, and we'll guide you through each one.
Without further ado, let's dive in!
1. Open TikTok and tap your profile.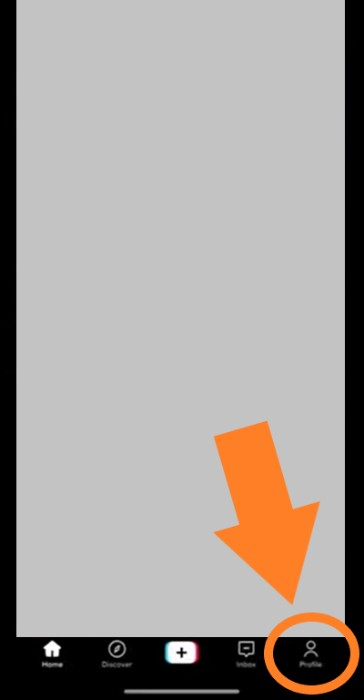 2. Tap the three lines in the top left corner of your TikTok accounts to open the menu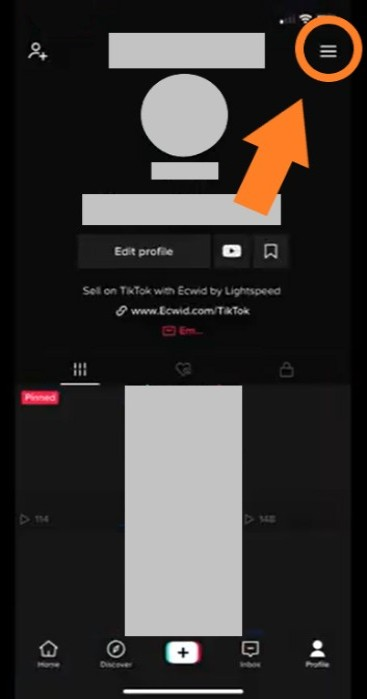 3. Tap "Creator tools," then after you tap Creator tools, tap "Promote."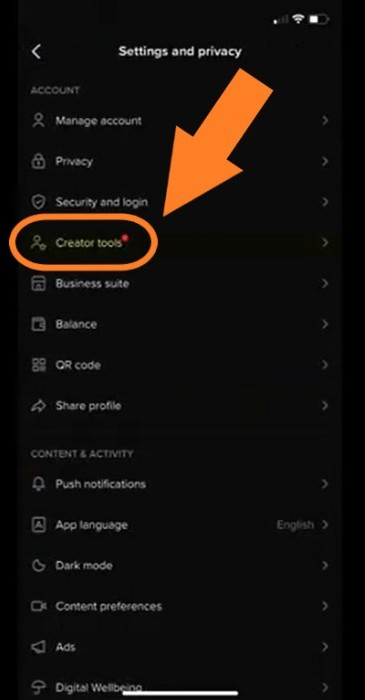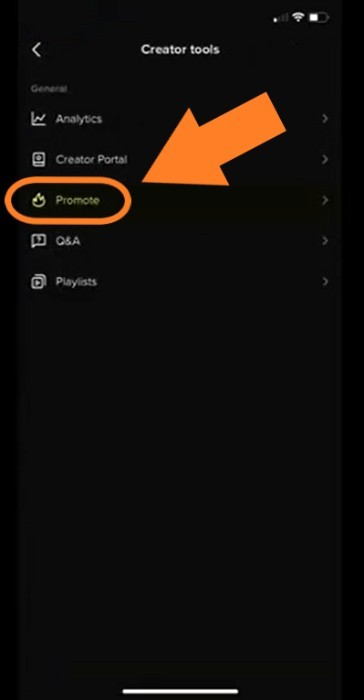 4. Select the video that you want to promote.
Take note that only public videos can be promoted.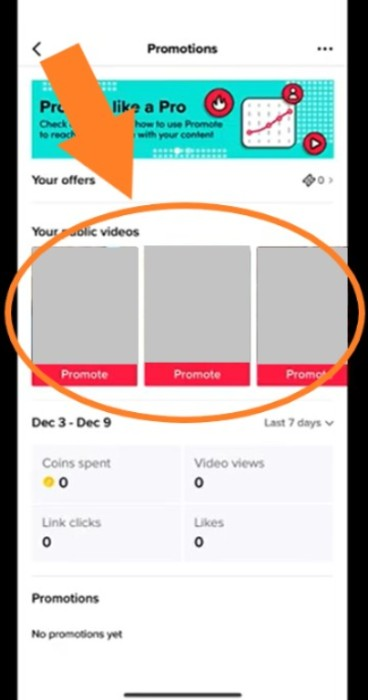 5. Next, choose the goal for promoting your video.
As you set your objective, you'll find three choices at your disposal: "more video views" for increased account visibility, "more website visits" to boost traffic to your site, and "more followers" to grow your TikTok following.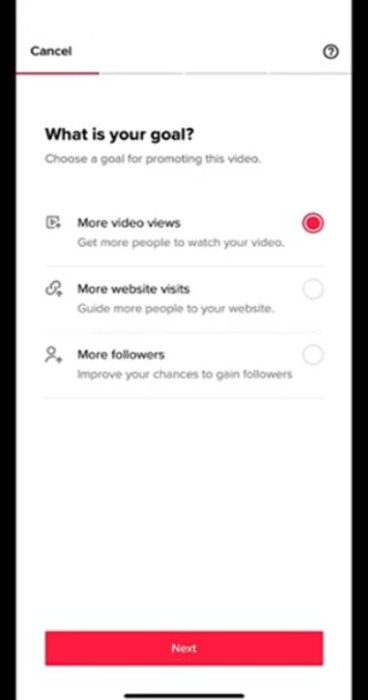 6. After choosing your goal, you need to set up the audience you want to reach.
If you want to allow TikTok to choose your audience for you, tap the 'Automatic' option.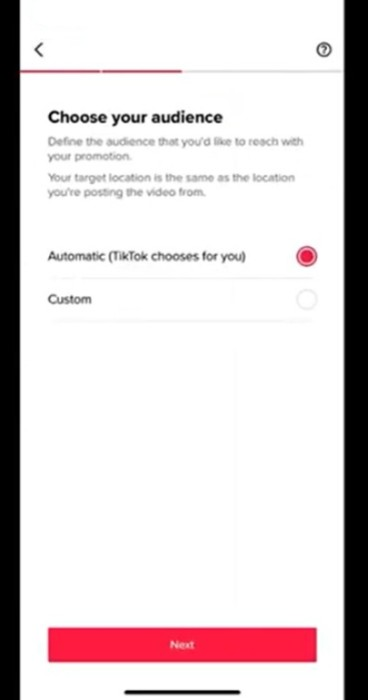 For a custom audience, you can choose what sex, age, and interests you want to target with your promotion.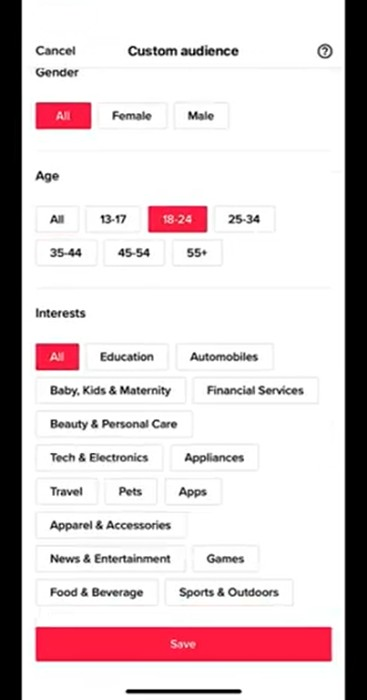 7. Set your budget per day for the promotion.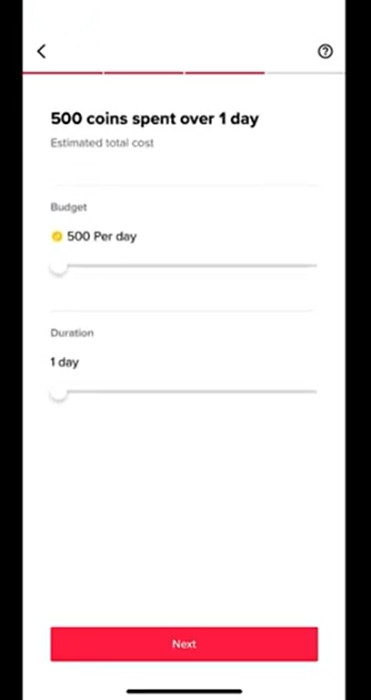 8. Next, add your payment information.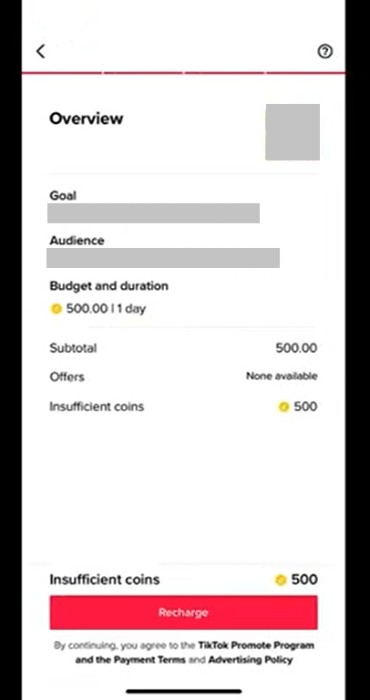 9. After that, click "Promote" to start promoting your video.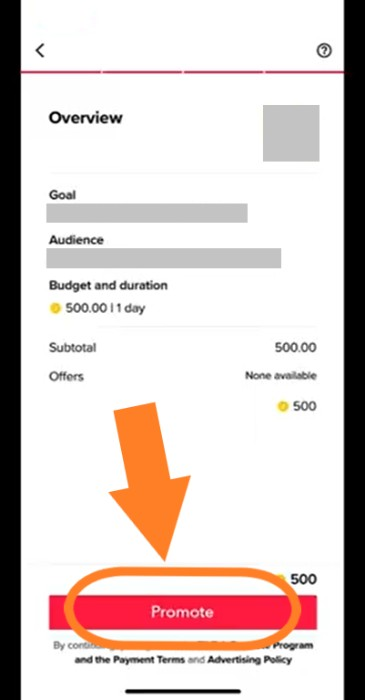 Tips When Using The TikTok Promote Tool
Giving your brand or product a shout-out on TikTok? You'll want to nail it from the get-go. Here are some handy hints to help you squeeze every drop out of your efforts.
Pumping up your brand or product on TikTok? Secure a win by tuning into these useful pointers:
Create compelling content for your public videos – the more creative, the higher the likelihood of people watching.
Set up your TikTok profile correctly, optimizing it for business and guiding viewers to a professional TikTok account.
Team up with well-known TikTok creators or influencers in your niche, exposing your brand to their audience and widening your reach.
Share a teaser or trailer before promoting your video, giving potential viewers a preview and enticing them to watch the full version.
Extend your promotion to other social media platforms, reaching more people and driving additional traffic to your TikTok account.
Use TikTok's duet and stitch features to engage with trending videos or join popular challenges, enhancing your discoverability and community interaction.
Incorporate relevant hashtags when promoting your video, making it easier for your target audience to find your content and expand its reach.
Interact with your audience by replying to comments and messages, fostering loyalty, and raising your brand's visibility.
Stay updated on TikTok trends and use them strategically, incorporating viral challenges or trends into your content for greater visibility.
Be patient! Success may not come overnight, but persistence will ultimately pay off.
How Can You Level Up Your TikToks Before Promoting?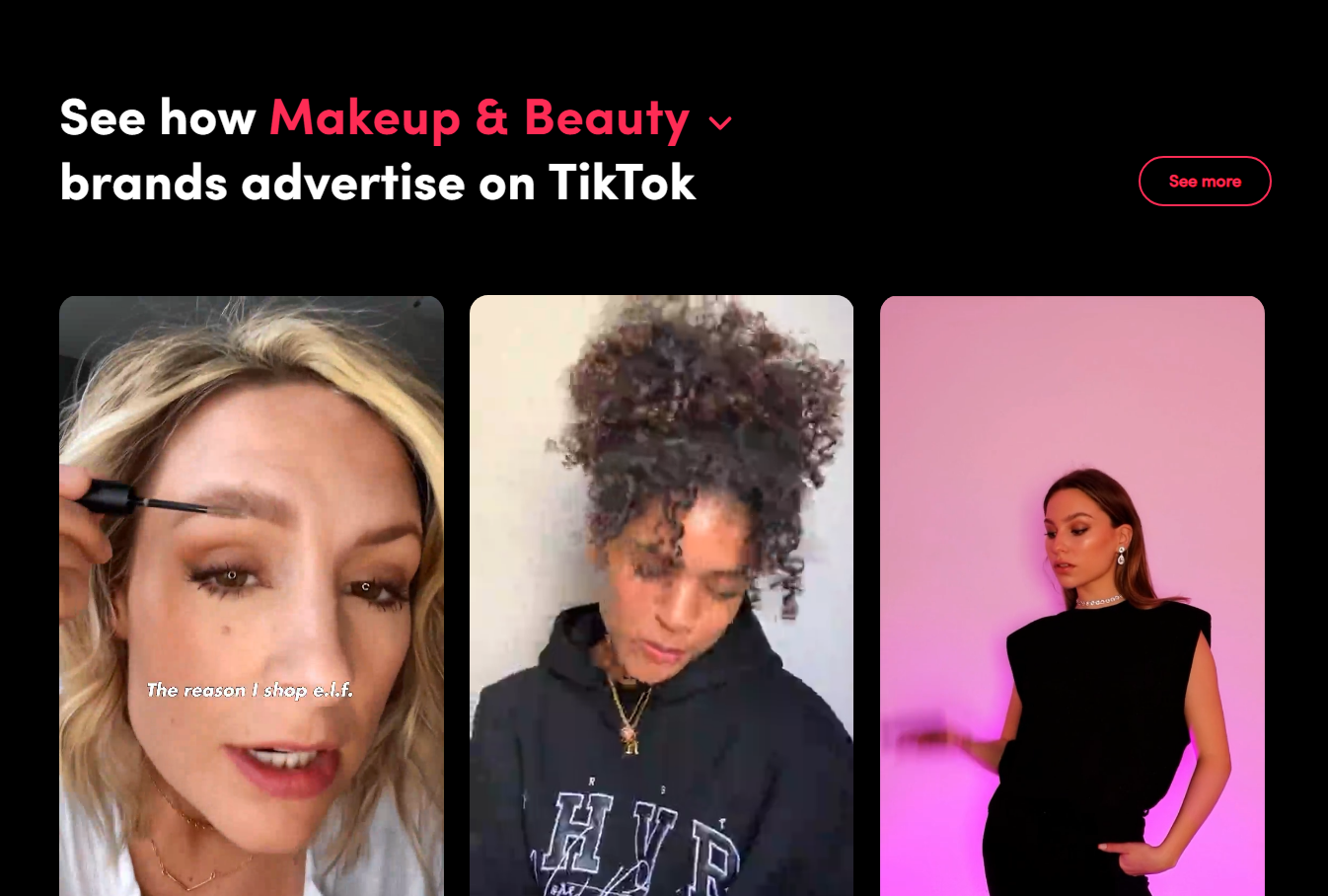 Been whipping up TikToks but are a bit shaky on sprucing up your content for promotion? Fret not. The fix is nearer than you imagine.
In this part, we'll walk you through the simplest tools that will turbocharge your TikTok marketing prowess!
The icing on the cake? Most of these tools are tucked right inside the app.
Video Editing Software like Adobe Premiere or Final Cut Pro
Video editing is key in smoothing out shaky clips, polishing up transitions, and adding snazzy effects that can amp up the allure of a TikTok video.
What's more, tossing in some text or visuals can lead to a slicker final masterpiece.
To edit your TikToks to its best, try:
Understand the TikTok algorithm and pay attention to the types of videos that tend to go viral and the popular editing styles.
Keep an eye on the latest effects and transitions trending on TikTok.
Learn from YouTube how to use basic editing tools like what's built-in in the app or Adobe and Final Cut Pro.
If you're uncomfortable editing videos or want to take your TikToks to a higher production level, consider working with a video editor.
TikTok is known for its short-form content, so aim to keep your videos concise and engaging.
Music and Sound Effects Library
TikTok's sound library is a treasure trove to amp up your videos, boasting a wide array of sounds to match the mood or groove of your content. Plus, leveraging the sound library can sprinkle a more refined, pro finish on your videos.
58% of users say they're more likely to talk about a brand or share an ad if a video features a song they like. (TikTok)
To maximize TikTok's sound library:
Keep track of the sounds that other TikTok influencers use on your For You page.
Use sounds that are on the Billboard Hot 100 chart.
Experiment with mixing and matching different sounds to create engaging and unexpected combinations.
You have to use sounds from the Commercial Sounds library if you're a brand TikTok account.
Ensure that you secure permission from sound owners/artists if copyrighted music is your top choice.
Special Effects Filters and Overlays
Slapping on filters and overlays can inject your TikTok video with a distinctive zing and pump up its visual charm. These components can also communicate a particular message or feeling.
For example, a retro film filter can stir up memories of the good old days, while a colorful overlay can evoke energy and excitement.
Have fun using effects and filters by:
Doing skits and matching the effects/filters to your characters
Creating your own branded filters
Use effects and filters that are trendy or are being used by many
Combining multiple effects, overlays, and transitions to add depth, style, and a touch of surprise to your videos
Exploring the AR filter library and trying out filters that allow users to interact with virtual objects or characters
Textures and Backgrounds
Using backgrounds in your videos can pump up the visual wow factor and help set just the right mood. Go for a backdrop that jives with your video's theme or just plain grabs attention.
Plus, if you've got a green screen handy, you can use it to whip up some truly mesmerizing effects.
Make the best out of your backgrounds by:
Invest in a green screen or a simple flat green background as an alternative.
Matching your background to the purpose or goal of your video.
Avoiding cluttered or distracting backgrounds that may take away from the focal point of your video.
Taking advantage of your surroundings and shoot in real environments that align with the theme or concept of your TikTok.
Using consistent backgrounds that align with your brand image.
Can Your TikTok Promotion Get Rejected?
The answer—is yes! Your promoted videos on TikTok can get rejected.
TikTok employs various criteria to decide whether to promote content or not. To safeguard your TikTok promotion from rejection, make sure your video:
Must be set to public.
Should contain appropriate content.
Must be free of copyright violations.
Must not use trademarked music.
Should not contain errors in grammar that make the content's description illegible.
Should lead to a link, a website, or a landing page that works.
Must adhere to TikTok's guidelines and standards.
Imagine if your content doesn't tick all the guideline boxes. TikTok might indeed give it a thumbs down.
Also, if your post steps on any platform rules, it could end up in TikTok timeout or get booted off the app.
Keeping that in mind, there are steps you can take to make sure your TikTok promo efforts don't get shot down.
First off, make sure you've given the social media app's Community Guidelines and Safety Center a good read and totally get them before you post anything. It's also super important to make a habit of double-checking your content, making sure it meets all the must-haves.
Is TikTok Promotion Worth It?
In recent years, TikTok has made some serious waves in the social media world, winning over millions of users worldwide. Its snappy video style and viral trends have turned the platform into a hotbed of creativity and fun.
Marketers and businesses have sat up and taken notice too, looking to tap into the platform's massive user pool to boost their promotional goals.
But here's the question: Is TikTok promotion really worth it?
In this part, we'll weigh up the pros and cons of TikTok promotion, helping you make a savvy decision.
Pros of TikTok Promotion:
TikTok has become a popular platform for businesses and marketers looking to reach new audiences. With its unique video format and millions of users, TikTok offers an exciting opportunity for promotional campaigns.
But is it worth the effort? In this part, we'll explore the pros and cons of promoting on TikTok so you can decide if it's right for your business.
Extensive User Base
TikTok sports a whopping 1 billion active users across the globe, with a good chunk being young adults and teens. If that's your target crowd, TikTok offers an amazing chance to reach out to a sea of potential customers.
Potential for Virality
TikTok is famous for its power to drive traffic and make content go big time. With the right blend of creativity and timing, a promo video or campaign can catch fire fast, leading to major brand awareness and visibility.
Genuine Connection and Engagement
Real and relatable content is what makes TikTok tick. By creating engaging and fun videos, businesses can form a closer connection with their audience and grow a loyal fan base around their brand. Interactive features like duets and challenges take engagement up a notch.
Budget-Friendly Advertising Choices
Compared to other social media platforms, TikTok's ad choices are pretty easy on the pocket. The platform offers a mix of ad formats like in-feed ads, branded effects, and hashtag challenges, giving businesses of all budget sizes a chance to try out different tactics.
Cons of TikTok Promotion:
Promoting on TikTok can be a great way to reach new audiences and drive brand awareness, but it's important to understand the potential drawbacks as well.
While there are many benefits of promoting on TikTok, there are some cons that should be considered before investing in the platform. What are they? Let's find out:
Short Shelf Life
TikTok's quick-fire pace means more users and a shorter shelf life for content. The app's algorithm loves fresh and trending videos, leaving older stuff in the dust. This can be tricky for businesses hoping for lasting visibility and ongoing promo efforts.
Competitive Landscape
TikTok's quick-fire pace means more users and a shorter shelf life for content. The app's algorithm loves fresh and trending videos, leaving older stuff in the dust. This can be tricky for businesses hoping for lasting visibility and ongoing promo efforts.
Limited Targeting Options
Even though TikTok's user pool is huge, the platform's ad options come with a few limitations when it comes to pinpoint targeting.
Compared to platforms like Facebook or Instagram, TikTok's ad targeting features are less advanced, which could affect the success of campaigns aimed at specific niche markets.
Brand Safety Concerns
Given that TikTok's content is user-generated, not all stuff fits with a brand's values and message. Businesses must keep a close eye on their ads to ensure they're shown alongside suitable content, avoiding any links with controversial or unsuitable material.
How to Spot If A TikTok Is A Promoted Video
To spot if a TikTok post is a paid promotion, there are a few things you can look for. One clue is a ton of hashtags – if a post is overflowing with hashtags, the account pushing the content is likely shelling out for extra visibility.
Also, promo content usually sports a "Sponsored" or "Promoted" tag in the video or is flagged as an ad in some other way.
FAQs
Are you creating TikToks but uncertain about how to enhance your content prior to promoting it? Let us address some of the most common questions regarding TikTok promotion.
In Summary
Promoting on TikTok can help you score views and connect with a larger audience that could dig your content. But it's mega important first to get a good grip on how TikTok promotion ticks and what price tag it comes with.
You can effortlessly amp up your videos by sticking to a few easy steps. There's a whole heap of tactics to jazz up your TikTok accounts before you start promoting it, so ensure you snag every opportunity! Thanks for reading, and may your promotional hustle be a smashing success!
Brian Shelton is an entrepreneur, marketer, and life-long learner committed to helping businesses achieve impactful results. He founded Grow Predictably to provide tailored marketing strategies to generate predictable, profitable growth. With over a decade of experience in the industry, Brian has helped businesses, large and small. reach their goals and drive positive change in the world.