Your product or service is up and ready. But it won't get anywhere near your target audience just yet without your prospects on your email list. So what you need to employ is an effective lead magnet.
You're probably asking: "What are the different types of lead magnets? What are some of the best lead magnet ideas to use? How can I pick from so many examples of lead magnets?"
When it comes to lead magnets, you have many different options to choose from. But not all lead magnet ideas are created equal. Some will hook more leads better than others for your business.
This blog post will discuss nine (9) lead magnet examples that work consistently and how to choose the right lead magnet for your business!
But before that, let's go over a refresher to help you stay focused on what you're trying to achieve with a lead magnet.
What is a Lead Magnet?
A lead magnet is a landing page tool used to entice website visitors or email subscribers to give away their contact details in exchange for a valuable offer that is designed to be irresistible.
They're used to "magnet" more leads so that you can market to them later with email marketing. This tool is typically used in the subscribe stage of the customer value journey.
Their primary purpose is to convert organic search traffic into email subscribers. Once you have the prospect's contact information, you can market them with email campaigns promoting your product or service.
It promotes win-win situations for brands and their leads.
There are many different types of lead magnet ideas you can use. The best lead magnet for your business depends on your industry, the products and services you offer, and your target market. This is why not every lead magnet will apply to your needs.
A lead magnet is an essential part of digital marketing. They're considered 'free stuff' offered to please prospects. Once you have their contact details, the next step is to guide them through your sales journey to convert them into loyal paying customers.
There are many lead magnet ideas, but the most effective options are usually something the customer can use immediately. Anything that helps the customer solve a problem or achieve a goal will likely be successful.
Lead magnets work because they…
offer value in advance before any purchase is made
build credibility for your brand
build trust between you and your target market
help you send prospects into your sales funnel
Now that we've gone over a lead magnet refresher, let's go over the nine (9) examples of the most popular lead magnets.
9 Lead Magnet Ideas That Work With Prospects
If you have experienced interacting with a landing page before, you've probably already encountered one lead magnet or two. Can you recall them?
Aside from the examples discussed in this blog, many other examples are out there. But the ones we'll focus on in this article are the most popular.
Here are nine (9) lead magnet ideas and examples commonly used across industries proven to be genuinely magnetizing.
Guides
Cheatsheets
Toolkits
Free training videos
Free trials
Limited-time discounts
Surveys
Assessment
Design materials
1. Guides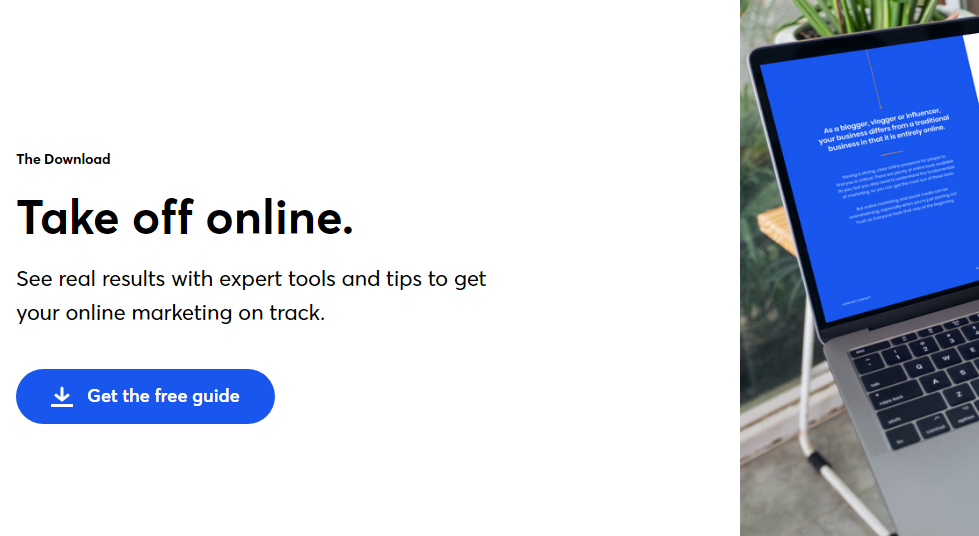 Guides are one of the best freebies that provide high actual value because they are the perfect combination of informative and helpful. Unlike long blog posts, they offer a potential customer the needed information without needing long-form data.
In addition, they offer a solution to a problem or question that the reader may have. This makes them an irresistible offer for readers—who don't like articles and blog posts—seeking answers to problems.
You can create a few different guides, depending on your industry and what type of information your target audience is looking for.
Be it for a blog post or not, no matter what industry you're in, there's a guide you can create that will be valuable to your target market.
When you offer this free guide as a lead magnet offer, you can collect leads and start building relationships with your prospects.
If you're a real estate agent, you can create a guide on "The Top 10 Tips for Buying a House" or "The Ultimate Guide to Getting the Best Mortgage Rate." If you're a blogger, try a free guide on "The Top 10 Tips for Creating a Killer Blog Post" or "The Ultimate Template for Creating Blog Post Headlines."
2. Cheatsheets
Cheatsheets are great options because they offer readers a solution to a problem in a quick and easy-to-read format. It's a fast, direct, and valuable resource.
They are perfect for readers who want to learn something new but don't have time to read a complete guide or a comprehensive blog post.
The shareability of cheatsheets is also one factor that makes them a good lead magnet. Readers can easily share cheatsheets on social media or with their friends, which can help you reach more customers.
When choosing, be sure to choose what's relevant to your market. Cheatsheets are a great option for many businesses, but they may not be the right choice for every business. Consider what content your prospects would find most useful and go from there.
Some cheat sheets help people learn a new skill or topic. Others allow people to remember important information for a test or presentation, or they help people stay organized and on track.
No matter what they need, it is very likely that a cheat sheet for the case exists. In fact, there are so many different types of cheat sheets available that it can take time to decide which one to choose.
3. Toolkits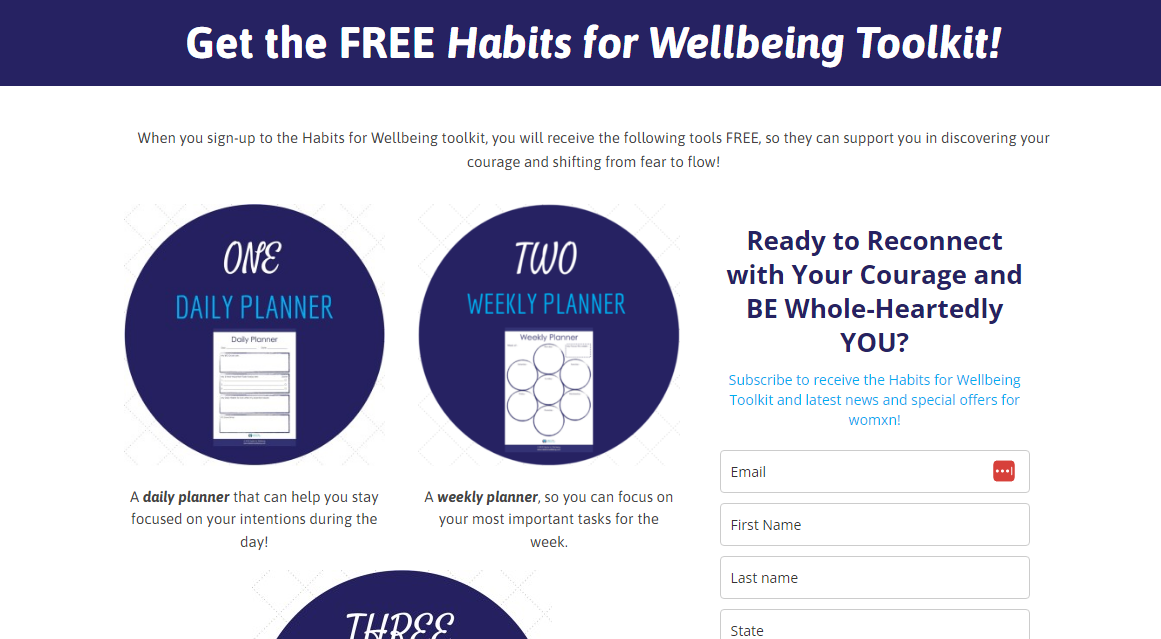 Toolkits are also one of the top picks because they are versatile. A tool kit can include anything from explainers to a template for creating a budget.
Because there is such a wide range of possible items, it's easy to find one that appeals to your target market.
Additionally, free toolkits are typically very comprehensive, meaning users will benefit significantly from them. This makes them effective in converting customers.
If you're unsure what toolkit to create, consider surveying your target market or looking at other companies in your industry. You can also look for inspiration from successful lead magnets.
Ensure your toolkit is unique and provides value that your prospects will appreciate.
Using toolkits as lead magnets can take so many forms. Because they're so versatile, it's not often that one could not think of at least five examples of toolkits to use as a perfect lead magnet.
If your target market consists of mindset buffs, you can offer them a "Morning to Night Mindset Builder Toolkit." Now, let's say you're after aspiring digital marketers. You can try going for "A Digital Marketer's Toolkit for 2022."
4. Free Training Videos
People love learning new things, and what better way to learn than through video? Free training videos are potent lead magnets because they provide great value on landing pages. It's a powerful way to generate leads.
If you think about it, a free training video can offer almost everything that one could possibly need from a downloadable lead magnet compared to other lead magnets.
Through videos, people can learn new skills or strategies to help them in their business or personal lives. Plus, videos are engaging and entertaining, so people are more likely to watch them all the way through.
Providing valuable video content is a great way to craft a good lead magnet for your brand, attract leads, and convert prospects.
When creating a lead magnet video, ensure it's high quality and informative. You want people to leave the video with something new and valuable.
Aim for 15-20 minutes long, so people have time to consume the information, but not so long that it bores them. And finally, include a call-to-action at the end of the video so people know what to do next.
Some popular video training topics include DIY projects, cooking tutorials, and business tips. When choosing video training as a lead magnet, it's essential to tailor the content to your target audience.
For example, if you're targeting busy mothers, choose a cooking tutorial that is quick and easy to follow. If you're targeting small business owners, choose a 'business tips' video relevant to their needs.
5. Free Trials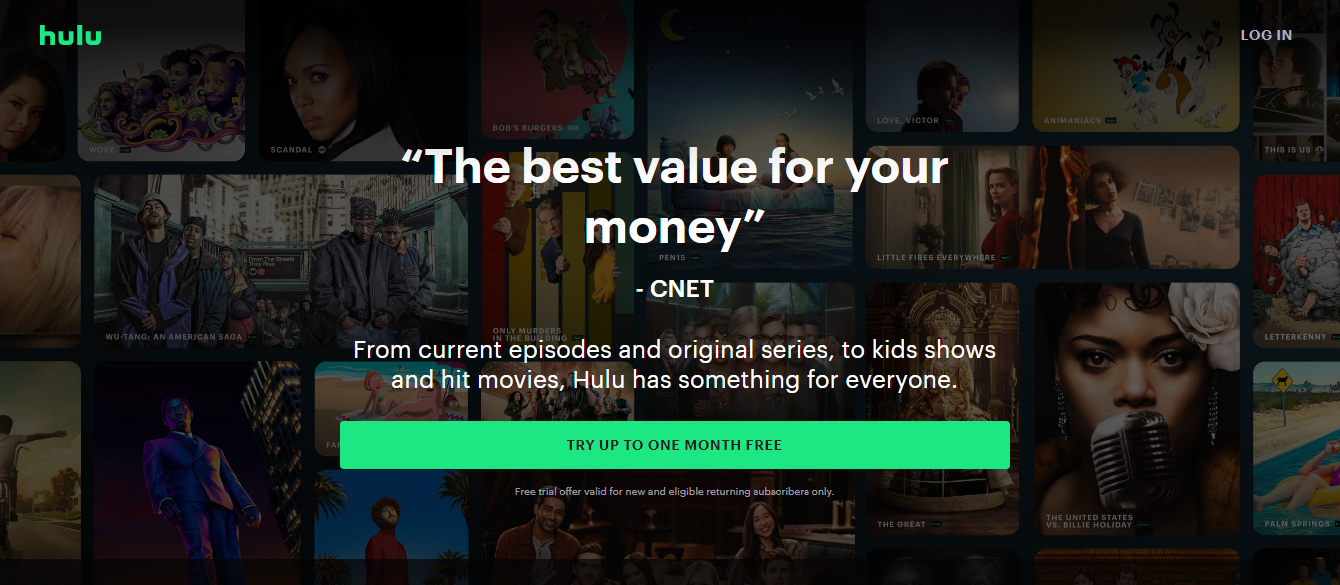 Free trials or test trials are great lead magnets because they offer a taste of the product or service. For subscription-based services, it is the 'go-to' for a perfect lead magnet for its high perceived value.
You can think of them as the digital version of a free sample or free tickets.
When you think about popular lead magnets or the best lead magnet ideas, it's hard not to think of test trials as a classic example.
Test trials allow your prospects to try out the product or service before committing to anything, which can be a significant selling point for many.
Additionally, test trials often come with a discount for the first month or so, which can be another incentive to sign up.
When it comes to test trials, the focus is not just on generating leads; it's essential to ensure the customer has a good experience. Otherwise, they may not want to continue using the product or service after the trial period.
Ensure that your free trial is easy to sign up for and that there are no hidden fees or catches. Additionally, provide excellent customer service during the trial period to give your prospects a positive experience.
Test trials can be an excellent pick for lead magnet ideas for many brands, but they're not suitable for every business. So consider whether a free trial would be a good fit for your business before you commit to anything.
Make sure that your free trial is easy to sign up for and that there are no hidden fees or catches. Additionally, be sure to provide excellent customer service during the trial period to give your prospects a positive experience.
Test trials can be an excellent pick for lead magnet ideas for many brands, but they're not suitable for every business. So consider whether a free trial would be a good fit for your business before you commit to anything.
6. Limited Time Discounts
People love getting a good deal, and businesses know this. Offering a limited-time discount is a great way to attract attention and get people to sign up for your email list. It's a powerful lead-generating machine.
You can even sweeten the pot by offering exclusive access to special deals or discounts for subscribers only.
You can offer a discount on the first month or package purchased if you sell services. This is a great way to attract new clients and get them to try your services.
There are a few things to remember when using discounts as a lead magnet. First, make sure the discount is for something people actually want. There's no point in offering a discount on a product or service that is not in demand.
Second, make sure the discount is time limited. This will create a sense of urgency and encourage people to immediately sign up for your email list.
Third, make sure the discount is exclusive to subscribers only. This will incentivize people to sign up for your email list and keep them returning for more.
If you have an e-commerce store, you can offer a discount on the first purchase made by new subscribers. You can also offer discounts on specific product categories, like clothing or electronics.
7. Surveys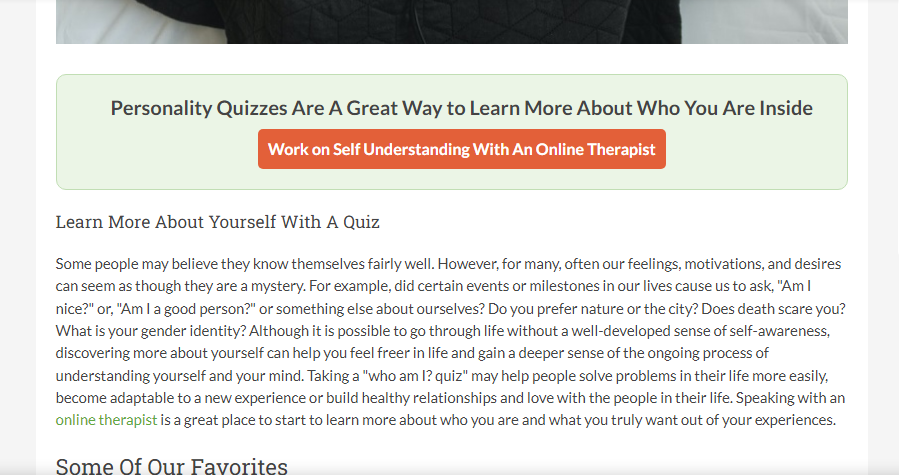 Surveys can also be a powerful choice for lead magnet ideas because they can quickly gather information about potential customers.
This information can then be used to create targeted content and offers that are more likely to convert leads into customers.
Additionally, surveys can segment leads, making it easier to nurture them down the sales funnel.
Identify the critical information you want to gather about your target market to create an effective survey lead magnet. Then, craft questions that will help you collect this information.
Keep your survey short and sweet – no one wants to spend hours filling out a form!
Finally, include an irresistible offer at the end of the survey to incentivize people to complete it.
8. Assessment
Using an assessment as a lead is a unique take on matching lead magnet ideas. They're effective at capturing leads because assessments offer business owners a way to learn more about their business or personal situations.
Treat them like free consultations.
An assessment is a type of lead magnet that can help people understand where they stand concerning their competition or industry as a whole. It can also give individuals an idea of what areas they need to focus on to improve their business.
By providing this valuable information, assessments help people make informed decisions about their businesses and how to improve them.
Assessments are a great option if you're looking for a lead magnet to help you capture a high volume of leads.
However, ensuring that your assessment is well-designed and offers valuable information that people will find helpful is vital. Otherwise, it won't create any impact, and your leads will just slip through.
When designing an assessment, there are a few things you should keep in mind:
Make sure the questions are relevant to your target market and their needs.
Avoid making the assessment too long or complex. People should be able to complete it relatively quickly and easily.
Include a clear call to action at the end of the assessment so people know what to do next.
By following these tips, you can create an assessment to help you capture high-quality leads interested in your products or services.
9. Design Materials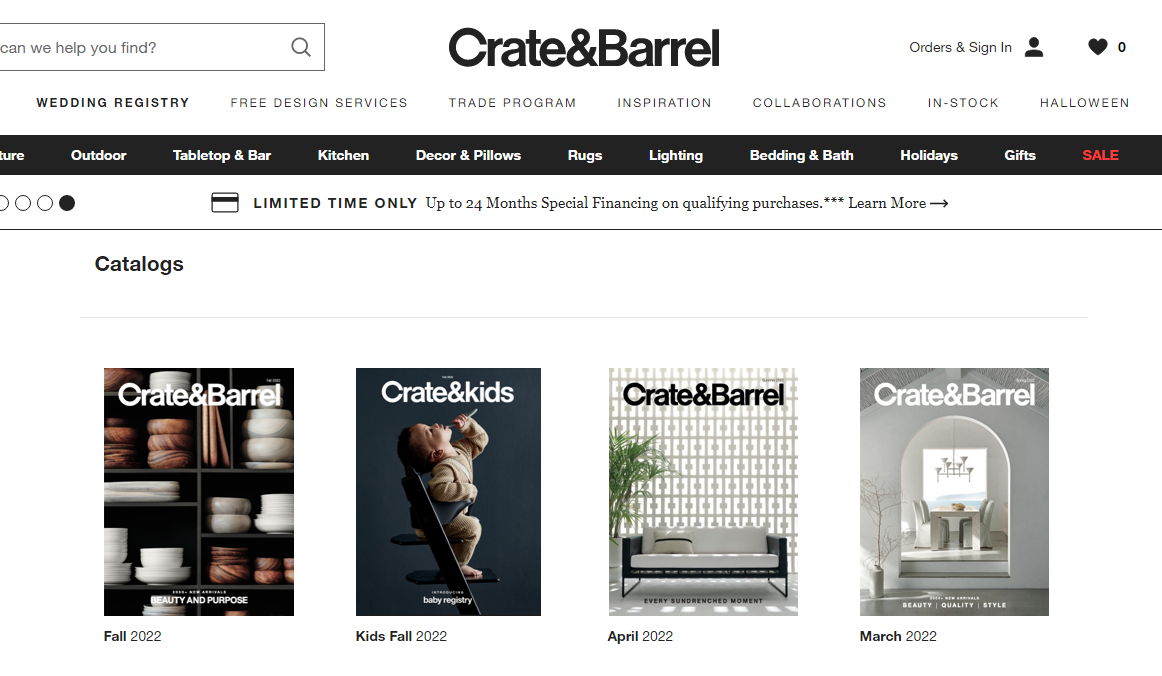 Catalogs are among the most effective lead magnets because they pack a ton of value in just one material. In addition, they provide an overview of all the products and services you offer and are easy to browse through.
Plus, they can be customized to include information about your company and your products.
That makes them an ideal way to introduce potential customers to your business, and they can help you to generate leads you can follow up on later. If you're in the design industry, consider offering a catalog of your work as a lead magnet.
You can include samples of your designs, along with information about your process and pricing.
This is a great way to show off your skills and attract potential clients looking for someone to help them with their next 'big' project.
We just discussed how the nine ideas for lead magnets above help marketers and the elements that make them effective. Now, let's go over some tips that will help you pick.
How Do You Choose A Great Lead Magnet?
After breaking down the most effective lead magnet ideas, the question now is, "How do you choose the right type of lead magnet for your business?"
Here are five (5) elements that will help you determine the type of lead magnet that's ideal for you. Keep these in mind, then return to the options we discussed and examine which example can carry these elements best.
Tips when choosing lead magnets
Specificity
Addresses a Desire
Instant Gratification
Consumable
Undeniably Valuable
1. Specificity
When delivering a lead magnet, it should not only be related to a prospect's pain point but also target a specific issue or problem and follows up with a particular solution.
The more your lead magnet is centered on addressing your prospect's problem, the better.
2. Addresses a Desire
In designing the perfect lead magnet, remember the result your prospect wants to achieve with your lead magnet. After you successfully identify that kind of picture, use that as a focus in designing your lead magnet.
3. Instant Gratification
Do you know the idea behind 'delayed gratification' in psychology? The lead magnet you will use should deliver the opposite of that idea. Your lead magnet should offer immediate pleasure to your target.
That's why it's called a 'magnet,' because it should 'stick' with your prospects fast.
4. Consumable
After your prospect gets a hold of your lead magnet, they should be able to fully process the full benefit of opting into the lead magnet immediately. It shouldn't have to require them so much.
Fast results are the main goal for every successful lead magnet.
5. Undeniably Valuable
Again, the lead magnet's goal is to provide value for your prospect enough to make them give you their information. So for your lead magnet to work, the value should be clear, and there are ways for you to get clear on that.
Bottomline: the prospect shouldn't have to think hard about what they're getting from your offer.
In Summary
So, if you're running low on lead magnet examples, looking to create a lead magnet for your business effectively, or just haven't decided on an idea yet, these nine (9) commonly used examples of lead magnet ideas should put you in an excellent place to start creating lead magnets.
If the lead magnet you employ doesn't resonate with your prospects, the chances are that you might end up boring them away. Remember, it's essential to tailor the best lead magnets to your industry and target market to help jumpstart an effective lead-generation method for your brand.
Brian Shelton is an entrepreneur, marketer, and life-long learner committed to helping businesses achieve impactful results. He founded Grow Predictably to provide tailored marketing strategies to generate predictable, profitable growth. With over a decade of experience in the industry, Brian has helped businesses, large and small. reach their goals and drive positive change in the world.